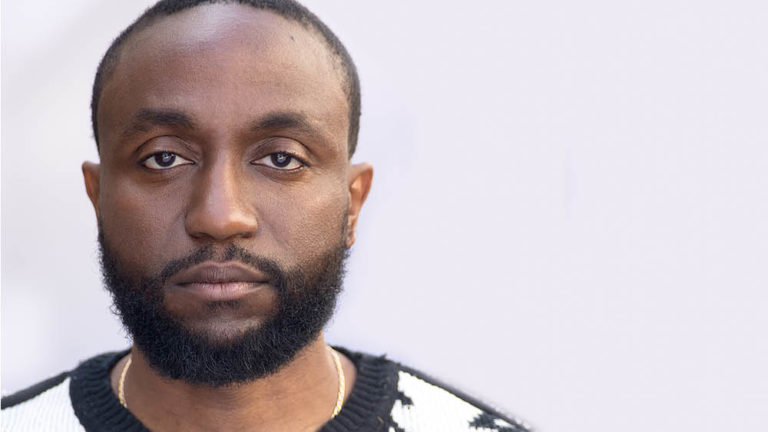 Late Show with Stephen Colbert
Byron currently stars on Donut Media's MIRACLE WHIPS and will next be seen in the Amazon Studios feature film, HONEY BOY, with Shia LaBeouf, Lucas Hedges, and Martin Starr. The film recently premiered at the 2019 Sundance Film Festival to rave reviews and currently has a 100% rating on Rotten Tomatoes. Byron is also a recurring character on Showtime's THE CHI.
Described by LA Weekly as "a comic who's got big ideas and big plans to go big places," Byron Bowers is a stand-up comedian and actor that has toured nationally with Dave Chappelle, Hannibal Buress, John Caparulo, and The Eric Andre Show Live. Byron won the Big Sky International Comedy Competition and was named by LA Weekly as a "Comedy Act to Watch". He was also featured as a New Face at the prestigious Just for Laughs Comedy Festival.  Byron performed on the main stage at the Oddball Comedy Festival, sharing the spotlight with Louis CK, Jim Gaffigan, Sarah Silverman and others. Byron's appeared on The Eric Andre Show on Adult Swim, Comedy Central's Adam Devine's House Party, on the reboot of BET's Comic View and he made his late night debut on The Pete Holmes Show and followed that with an appearance on Jimmy Kimmel Live. He was also featured in the last season of MTV's Guy Code.
In 2016 alone he performed at the Famous Hollywood Bowl to 12,000 people with Flying Lotus, Thundercat, and George Clinton.  He is in the film THE 4TH written and directed by Andre Hyland and also appears in KUSO which recently got into Sundance this year.  His TV credits include season 3 of The Meltdown on Comedy Central,  Funny as Hell in Montreal for Canada HBO, and  Vice Land TV.  He has also performed at many festivals including Montreal Comedy Festival, SXSW, Life is Beautiful, Austin City Limits, and Blue Whale Comedy Festival.
 THE LATE SHOW WITH STEPHEN COLBERT: https://www.youtube.com/watch?v=lYvBoNVJWXc
THE CHI on Showtime: https://vimeo.com/266557363 password: thechi
Comedy Central's THIS IS NOT HAPPENING 2018: https://youtu.be/isFKXwwAYNM
THE MELTDOWN WITH JONAH AND KUMAIL: https://vimeo.com/266561873