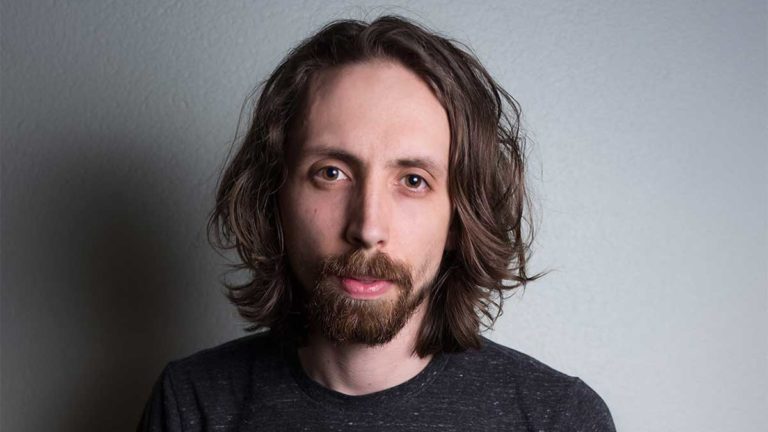 As seen on HBO & Comedy Central
Featuring: Bryan Vokey
Eric Lampaert is a standup comedian, writer and actor that has appeared on BBC2, BBC3, Ch4, Ch5, E4, ITV2, HBO and Comedy Central. He studied at École Internationale de Théâtre Jacques Lecoq in Paris & Theatre Arts at Middlesex University in London.
Eric has performed stand up around the world including, the Just for Laughs Comedy Festival 2014 in Montreal where his set recorded for TV went out on Comedy Central UK, the Johannesburg Comedy Festival in 2017, several solo shows at The Edinburgh Fringe Festival, he has supported Eddie Izzard (in English and French), performed a theatre run of his solo show in Paris last year, and in June 2016 he won the ComediHa Best International Comedian Award in Quebec.
Eric is slowly but surely making a name for himself in TV in both the UK and France. His appearances include Life's Too Short (HBO), The Midnight Beast (E4), Impractical Jokers (BBC3) host of How To Survive A Disaster Movie (Channel 5) and starred in a prime time show for TF1 France. He's even starred alongside Bruce Willis in a TV commercial!
Co-starring in this motion picture Moonwalkers, alongside Rupert Grint and Ron Perlman. A lead role in AmStarDam (Stoner Express) which has been nominated as Best UK feature film at Raindance Festival & at the National Film Awards. And with a substantial role in Luc Besson's upcoming film Valerian & The City of a Thousand Planets, due for release in summer 2017, Eric is fast on his way to becoming a silver-screen star.
Featuring: Bryan Vokey
Bryan Vokey is a stand up comic originally from Westbrook, Maine but has since lived everywhere.  His material is honest, unapologetic and informed by a very unique perspective. Bryan pledges no allegiances to anything. There is no subject he stays away from, but always prioritizes being funny first.
Bryan has done shows with Jerry Seinfeld, Joey Diaz, Maria Bamford and many other greats. He was voted "Best of the Fest" by his peers at the 2017 Golden Spike Comedy Festival in Salt Lake City.
You can see Bryan around Los Angeles at The Hollywood Improv, The Comedy Store, NerdMelt Theater and other venues. You can also catch him on the road, performing at comedy clubs, laundromats, barber shops or anywhere that will have him.  Bryan hosts a popular podcast, No Sir, I Don't Like It, with fellow comedian, Carmen Morales.
Host: Merrit Landsteiner
Merrit Landsteiner is unapologetically intense and has been described as blunt "but in a good way" her entire life.  Merrit produces two successful monthly shows in Chicago and has performed at many venues including The Laugh Factory, Zanies, Second City, iO, and countless others.