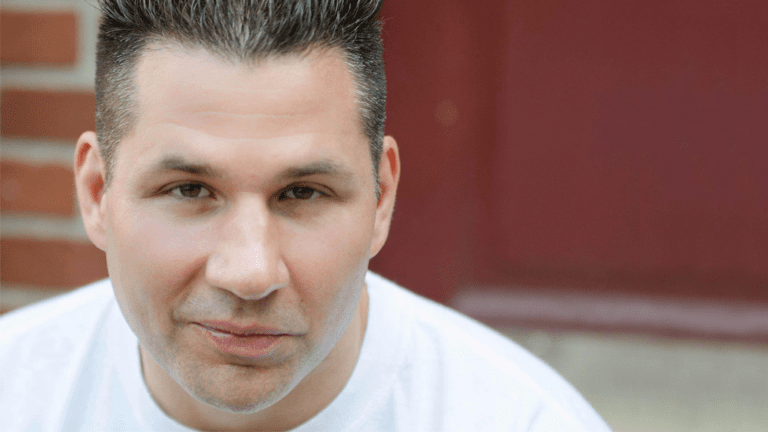 From Comedy Central's 'Inside Amy Schumer'
Featuring: Mike Lebovitz with host Chloe Radcliffe
Mike Vecchione was born in Youngstown, Ohio and graduated High School in Boca Raton, Florida. At the
end of 2003, Mike moved to New York City. He has appeared on Comedy Centrals Live at Gotham,
Comedy Centrals Fresh Face Debates, and Russell Simmons Presents: Stand Up at the El Rey Theatre.
Mike also had a guest appearance on the IFC hit show Z Rock.
In 2010, Mike won the People's Choice Award for the New York Comedy Festival, was a semi-finalist on
NBC's Last Comic Standing, and was selected to perform at the prestigious Montreal Comedy Festival
(New Faces). Later that year, Mike went on to perform on the Tonight Show starring Jay Leno and shot
his own Half Hour Special for Comedy Central.
In 2014, Mike appeared on Comedy Underground with Dave Attell on Comedy Central, was again a semi-
finalist on NBC's Last Comic Standing and Comics Unleashed with Byron Allen.
In 2015, Mike appeared on Conan on TBS and Inside Amy Schumer.
In 2017, Mike appeared on The Tonight Show starring Jimmy Fallon.
Mike headlines across the United States and is based in New York City.
Mike Lebovitz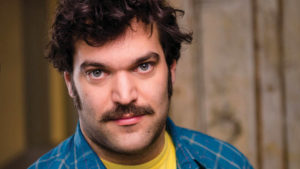 began his comedy career at the age of six with clowning classes at the local JCC. He's been delighting and confounding audiences with his intoxicating brand of wild-eyed humor ever since.  Equal parts lovable and absurd, Mike's act careens from topic to topic with the force of a runaway freight train with dubious couplings an a wheel that's come loose. Audiences have described the experience as "spontaneous," "joyful" and "slightly terrifying."
Mike cut his teeth in Chicago (not as painful as it sounds), where he was a member of the popular collective Comedians You Should Know and a regular contributor to WBEZ's weekly live literary magazine, The Paper Machete. He also co-curatored (with his buddy Junior) Señorita Weiner's Top Secret Humor Experiment and Ice Cream Social Club, Chicago's longest-running clandestine, nomadic comedy showcase and the original members-only ice cream social.
A burgeoning international star, Mike has offended nostrils in Montreal as a "New Face" of the 2013 Just For Laughs, and in Switzerland where he won the international competition at the 2013 The Montreux Comedy Fest. In 2014, Mike returned to Montreux as the "Godfather" of the competition and recorded his debut album, LEBO for Stand-Up Records. In 2015 he appeared on Season 9 of NBC's Last Comic Standing. He lives in New York with his lonely wife and three poor children.
Chloe Radcliffe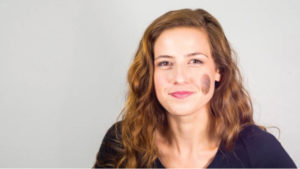 Chloe Radcliffe is a Minneapolis-based comic recently named a TBS Comic To Watch at the New York Comedy Festival. Chloe's comedy is all smiles, no matter how exasperated she is with the world around her. She balances being incredulous with being delightful, and draws from her experience of having a huge birthmark on her cheek (but she doesn't talk about it too much…or, just enough? Whatever's correct).
In 2017, Chloe was a Semifinalist in StandUp NBC and listed as one of the top five comics in the Twin Cities. She was a quarterfinalist in the Laughing Skull Comedy Festival, and performed at the Women In Comedy and Oddblock festivals. She is on the production team for Minneapolis' 10,000 Laughs Comedy Festival, entering its eighth year.
Chloe helps run the Comedy Corner Underground, a comic-run club in Minneapolis, where she produces REAL SHIT, a comedy and storytelling show. She is a paid opener at all clubs in the Twin Cities, including Acme and the House of Comedy.  Along with standup, she produces house sketch shows in her living room, writing and performing personal, grounded sketches for alt-comedy audiences.
Chloe competed in speech & debate for ten years, and won two national championships at the college level. She worked as a corporate speechwriter for three years until she was laid off. Before she started stand-up, adults used to tell her she was "so successful."